Looking to finally settle down and purchase your dream home? While it isn't a decision that you can make off the bat, it is a great long-term financial investment. Here are the top 5 critical things you should know before purchasing a home:
Repairs and maintenance are inevitable
There's always an unwanted cost involved. Whether it may be for plumbing, remodeling, or repainting, your little home projects will always have extra costs. So be sure to have an extra allotted budget for all your unexpected expenses.

You have to consider the down payment
Aside from the time and effort you need to put out in searching for your dream home, preparing the down payment is arguably the most significant obstacle any homebuyer will face. The usual down payment ranges from 10-20% of the total contract price. That's why most home buyers negotiate their payment to half spot cash and half spread out down payment to lessen their monthly fees.
Finding a trusted real estate agent is vital
Realtors getting a cut on the sales price of the home you've purchased can make you hesitant and doubtful because the mindset of buyers is it will increase the overall cost of the house. However, contrary to all the assumptions, agents work to protect your interests and guide you throughout your buying process. This includes price negotiations and home inspections. And the best part? The house seller pays for the commission, not the other way around.
Every house purchase has contracts.
With every house bought, there will always be stacks of papers to be signed. Unfortunately, the majority of people just skim and scan through these and often sign without reviewing to get things over with. A real estate agent can help ease your worries and help you sort out the paperwork.

Local market indicators
The location you may be interested living in may not have any homes you want or have the right price points. On top of that, the market values fluctuate over time, which is why it is equally important to know the interest rates and local market when investing in the long term.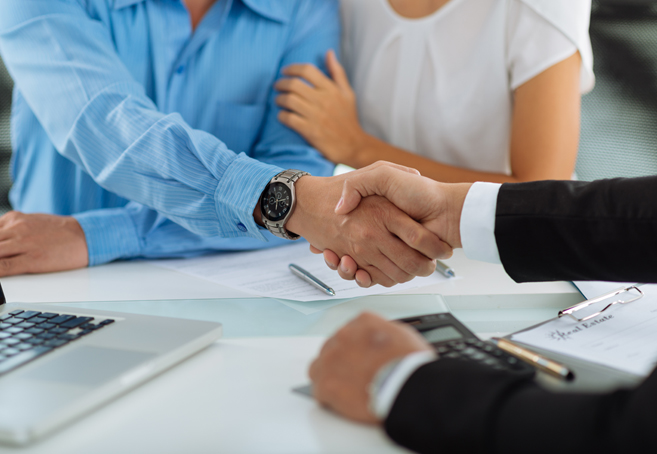 Purchasing a home is one of the most significant decisions that you will ever make. There will be many uncertainties that will arise, and that's why you should be advised wisely to make the right choice. It's important that you are knowledgeable and geared with the correct information when buying a house.

Are you now looking to find your forever home? Look through our agents' list of properties or if you're looking for more options, get in touch with one of our offices near you: www.remax.ph/offices. With the help of RE/MAX, getting your dream home has never been this easy.
Sources:
Zipmatch, "4 Upfront Costs of Buying a Brand New Home in the Philippines"
Business Insider, "I've owned 3 houses, and there are 5 things I wish I could tell every first-time home buyer"
Fortune Builders, "The Most Important Things To Consider When Buying A House"
Forbes, "10 Things You Absolutely Need To Know About Buying a Home"